Never the same river twice, this adventure just keeps getting better folks!
Total Solar Eclipse Celebration
On August 21st, millions of people across the United Sates will see nature's most wondrous spectacle - a total eclipse of the Sun. It is a scene of unimaginable beauty; the Moon completely blocks the Sun, daytime becomes a deep twilight, and the Sun's corona shimmers in the darkened sky. Experts rate Oregon's Willamette Valley as one of the nation's best locations for eclipse viewing due to having the best weather odds, as in we have the greatest likelihood for sunshine and clear skies at this time of year.
Paddle Oregon will be perfectly positioned for viewing the eclipse, as our river route flows through the Path of Totality for best witnessing this astronomical marvel. And that's not all you have to look forward to! The night before the eclipse, our friends at Ninkasi Brewing Company will join us in camp and help us celebrate the wonder of the skies with complimentary suds. Feel free to dress for the occasion- costumes and funky, celestial flare are welcome and encouraged! Riverkeeper will provide eclipse glasses to paddlers.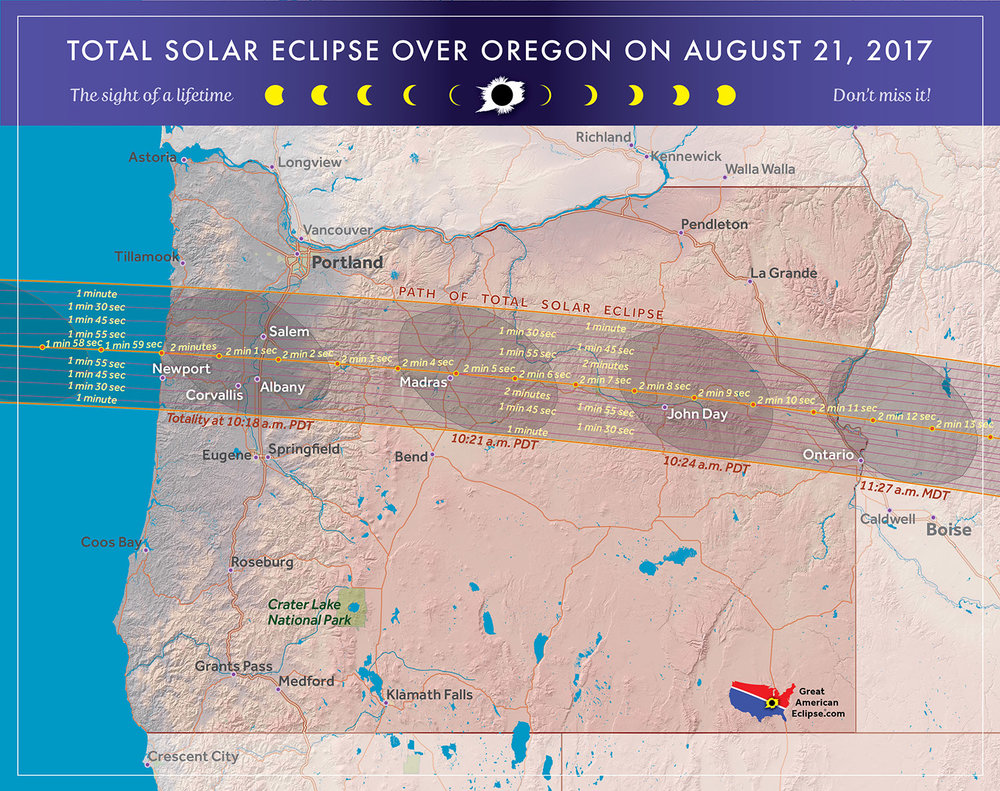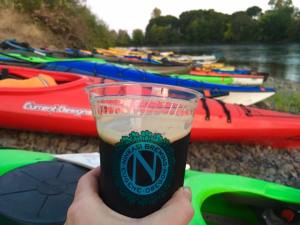 Musical Guests
We always have a great line up of musical talent on Paddle Oregon. We feature local musicians both on the river, and nightly in camp. From bluegrass, swing, and gypsy jazz artists, to steel drum and taiko groups, flamenco guitarists, electric cellists, Mongolian violinists, canoeing accordion players, and even interactive rhythm circles where you create a unique, musical chorus of sound- really, anything is possible! Impromptu jam sessions are a thing, so if you have an instrument of your own, feel free to pack it with you.
Chatoe Rogue Farmstead Nano Brewery
July 2017 UPDATE:
***Due to an unexpected construction project, our campsite at Rogue Hop Farm is currently a dirt pit. While we know you all to be an "earthy" bunch, this was a bit too much, so we've shifted 3 miles downstream to a privately owned riverside oasis called Wigrich Farm, where
Rogue Brewing will now come to us
, in addition to local
Redgate Vineyard
. 
Owned and operated by 3 generations of Fitts Family farmers, Wigrich Farm will offer us scenic riverside vistas, shade, solitude, ample camp sites, and won't make our killer western swing band stop playing at 8:00pm. We think it's a win overall (and those of you who were kept awake last year by the round-the-clock hop harvest trucks and machinery at Rogue last year know what we're talkin' about).***
Rogue Ales is an Artisan Varietal Brewery founded in Oregon in 1988, as one of America's first 50 microbreweries. Rogue has 550+ awards for taste and quality and is available nationally and in 10 countries.

Rogue's Micro-Hopyard is nestled along the Willamette River, south of Independence, OR (once the hop-growing capital of the world) on the site of the historic John Haas Alluvial Hop Farm. This is the birth place of the Chatoe Rogue series and Farmstead Nano Brewery ales. The picturesque farm is surrounded by cherry and filbert orchards, and is home to several osprey nests. Seven hop varieties climb trellises spanning 42 acres, and are harvested and baled on site.
Explore Historic Albany
Thanks to the Albany Visitors Association, Paddle Oregon participants will enjoy a truly unique trolley and walking tour when we pull off the river in Albany's Bryant Park. Each museum offers perspective and history of the Willamette and the quiet communities it sustains.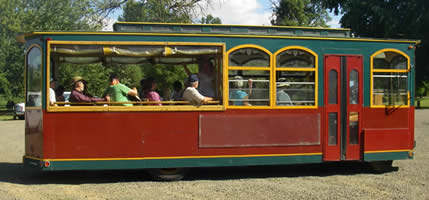 In other big news, this summer will be the much anticipated completion of the new
Albany Carousel Museum
, which will house a fully restored Dentzel Carousel Mechanism from 1909, hosting a menagerie of
52 hand-carved and painted animals and mythical creatures.
  This amazing community project has been 14 years in the making, and YOU will get to witness it in its full glory- and take a ride, of course!
Eco-Clinics & Special Presentations
Not only will you enjoy paddling the river, you will also have daily opportunities to learn about Willamette Rivekeeper's important work advocating for clean water and healthy habitat! Will will offer Eco Clinics both along the riverside and in camp. We invite experts to share their knowledge with you, like Frank Isaacs, who has studied Bald Eagles of the Willamette for nearly 40 years. Other clinics in 2017 will include talks about river geology (get to know your rocks!), early Willamette Valley history, Freshwater Mussels, Native and Non-native turtles,  and aquatic plants, just to name a few.
Travis Williams, Riverkeeper, Executive Director, & author of the Willamette River Field Guide
Chintimini Wildlife Center presents LIVE raptors of the river!
Local brewers and winemakers featuring their beverages each night