COME AND CELEBRATE 20 YEARS OF PADDLE OREGON WITH US THIS AUGUST 15 - 19, 2022!
We are excited to announce, that after two years of delay due to COVID, the 20th celebration of Paddle Oregon will happen in August.
In 2001, Willamette Riverkeeper invited the world to "join us in the Northwest's newest outdoor tradition!" Our goal was to "promote education, recreation and public awareness of the Willamette River's beauty, heritage and environmental habitats."  We believed that a critical mass of paddlers could "help shape the transformation of the river from the 19th and 20th century utilitarian values and uses to the 21st century goal of a pristine, sustainable resource for recreation, economic growth and healthy habitat."
Today, after 19 adventures, 1900 river miles, over 2000 participants and volunteers, and a nationally recognized Water Trail, we think it's safe to claim that thanks in large part to people like YOU... we achieved that goal and much, much more!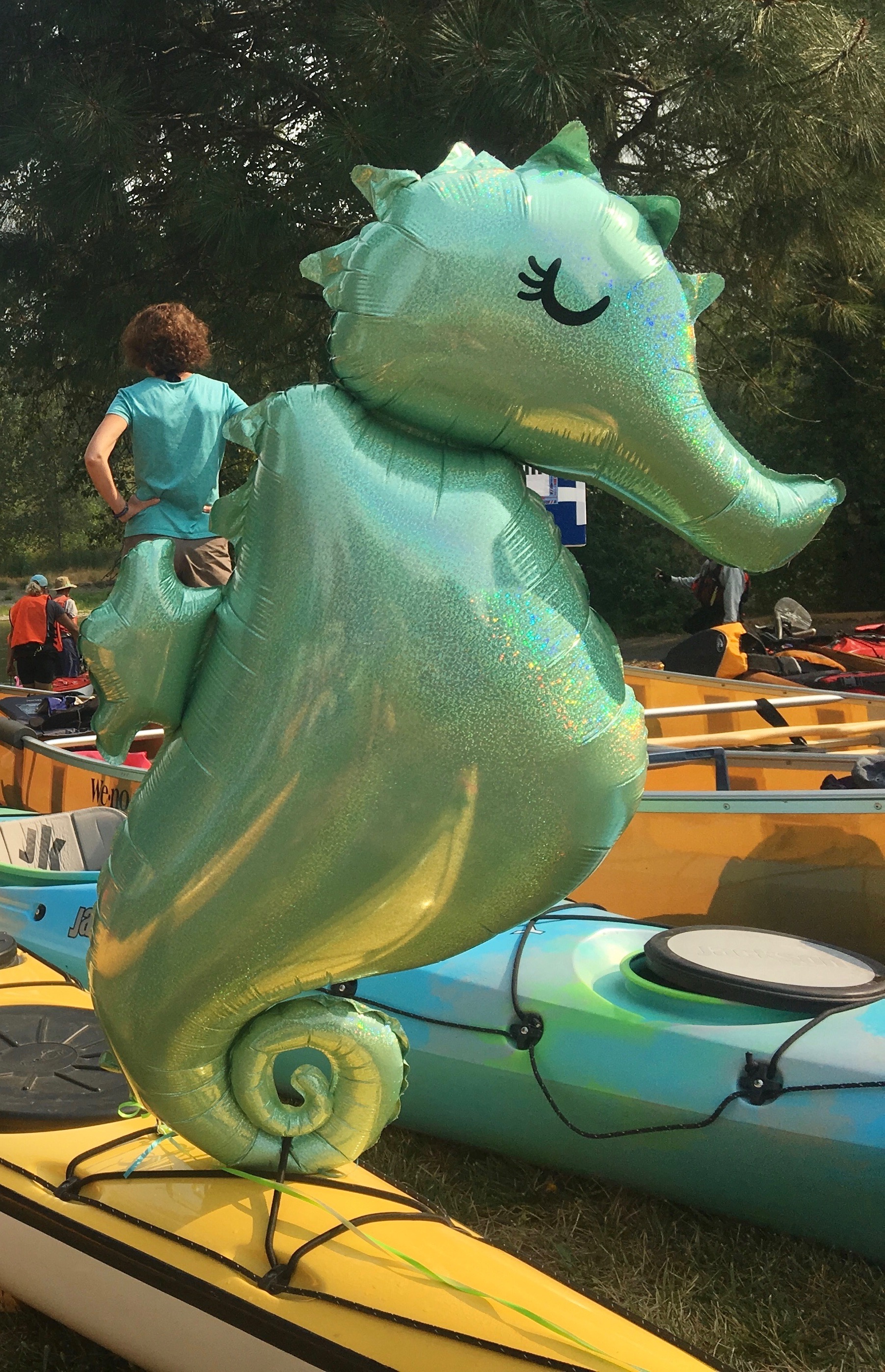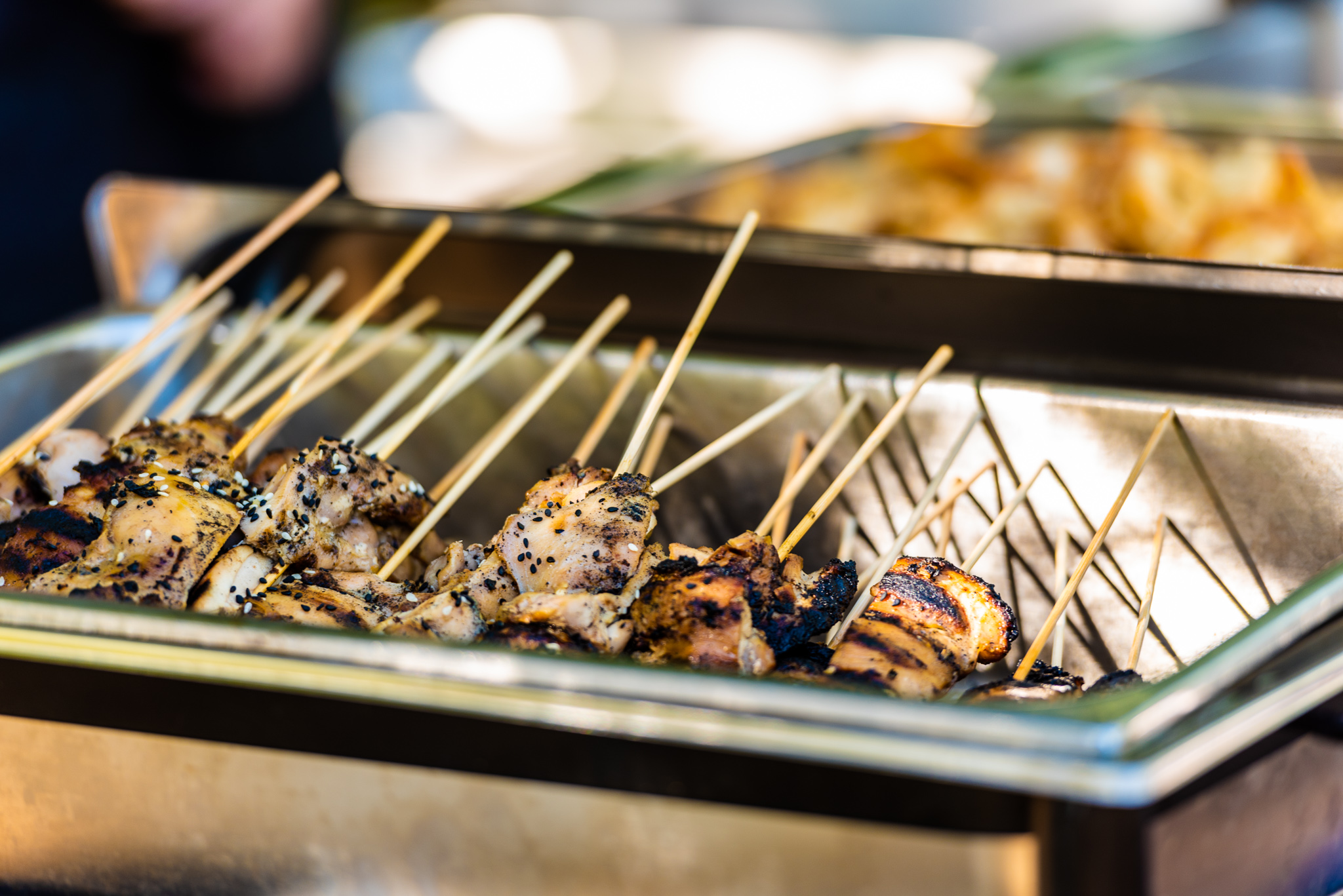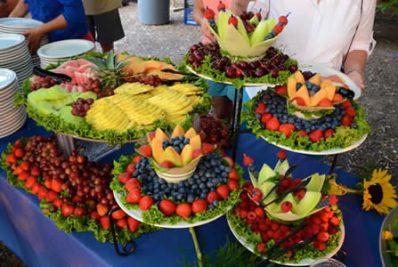 SPECTACULAR NORTHWEST CUISINE
PREPARE TO BE PAMPERED!
Rise and shine with a steaming cup of locally roasted coffee,
followed by a hot breakfast, accompanied by produce from
local farms. Your sack lunch and snack selections include
more northwest brands, as will your evening appetizers and
dinner (served on real plates, with real cutlery and linen
napkins). From offerings of Hawaiian island style BBQ, wood
fired pizza, locally made sweets, to vegan and gluten-free options,
galore, there is something for everyone to enjoy!
This years Paddle Oregon will highlight cuisine from a variety of Willamette Valley based small businesses. Each meal will feature an amazing menu from a local caterer to nourish your tired body and feed the soul!
LIVE ENTERTAINMENT
THE SOUND OF MUSIC
We always have a great line up of talent on Paddle Oregon, from celebrated professional musicians to paddlers putting on impromptu river jam sessions, music will be infused into each evening.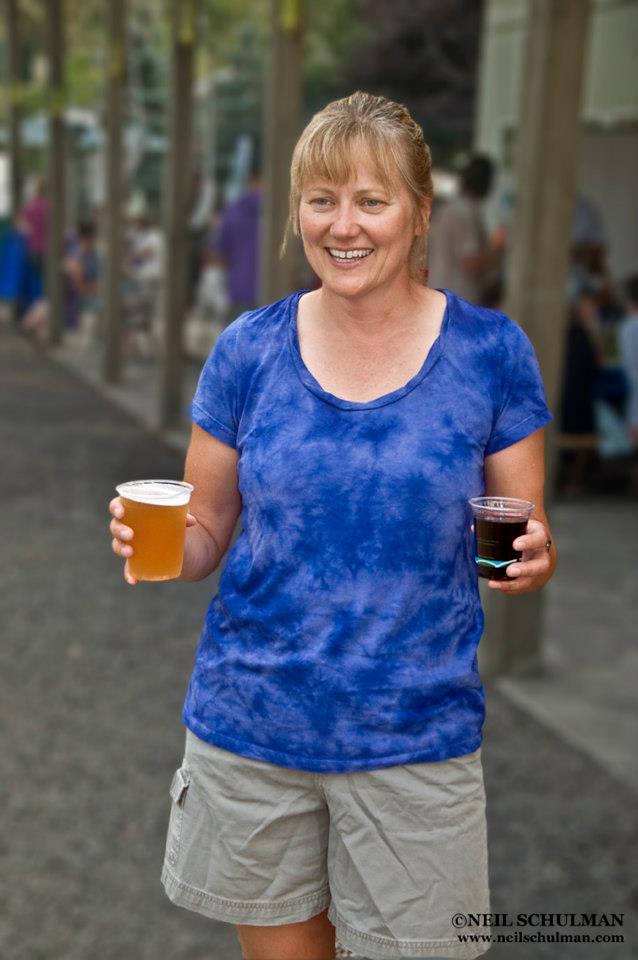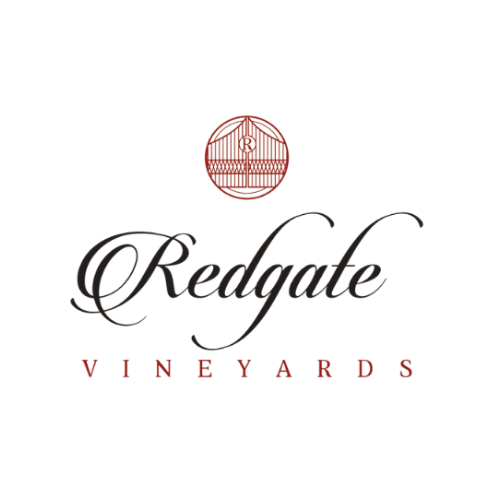 LOCAL BEER, CIDER AND/OR WINES
WORLD CLASS TERROIR, RIGHT IN OUR CAMPSITE
If you find yourself thirsty in the Willamette Valley, you are in the right place.
Nestled between Oregon's Cascade Mountains and the Coast Range, the Willamette Valley's terrain is varied and huge. It's Oregon's leading wine region, and is home to over two-thirds of the state's wineries and vineyards. Recognized as one of the finest Pinot noir producing areas in the world, more than 80% of Oregon's Pinot noir is produced in the Willamette Valley. Other cool-climate varieties such as Pinot Gris, Pinot Blanc, Chardonnay, Riesling and Gewürztraminer are equally at home here. Wine Enthusiast Magazine, an esteemed, internationally-recognized wine publication, announced Oregon's Willamette Valley as its 2016 Wine Region of the Year for its annual Wine Star Awards.
In addition, the Willamette Valley's rich soil, mild climate, and abundant rainfall provide ideal conditions for high quality hop production. Hop farming has a rich history in the Valley. In 1932 Oregon led the world in hop production with more than 34,000 acres in production. Many Willamette Valley hop farms have been in production for three, four or even five generations. Oregon is currently the 2nd largest hop producing state in the United States with more than 6K acres in production. Oregon hops support a thriving craft brewing industry; of the 261 brewing facilities in the state, 150 of them fall within the Willamette Valley.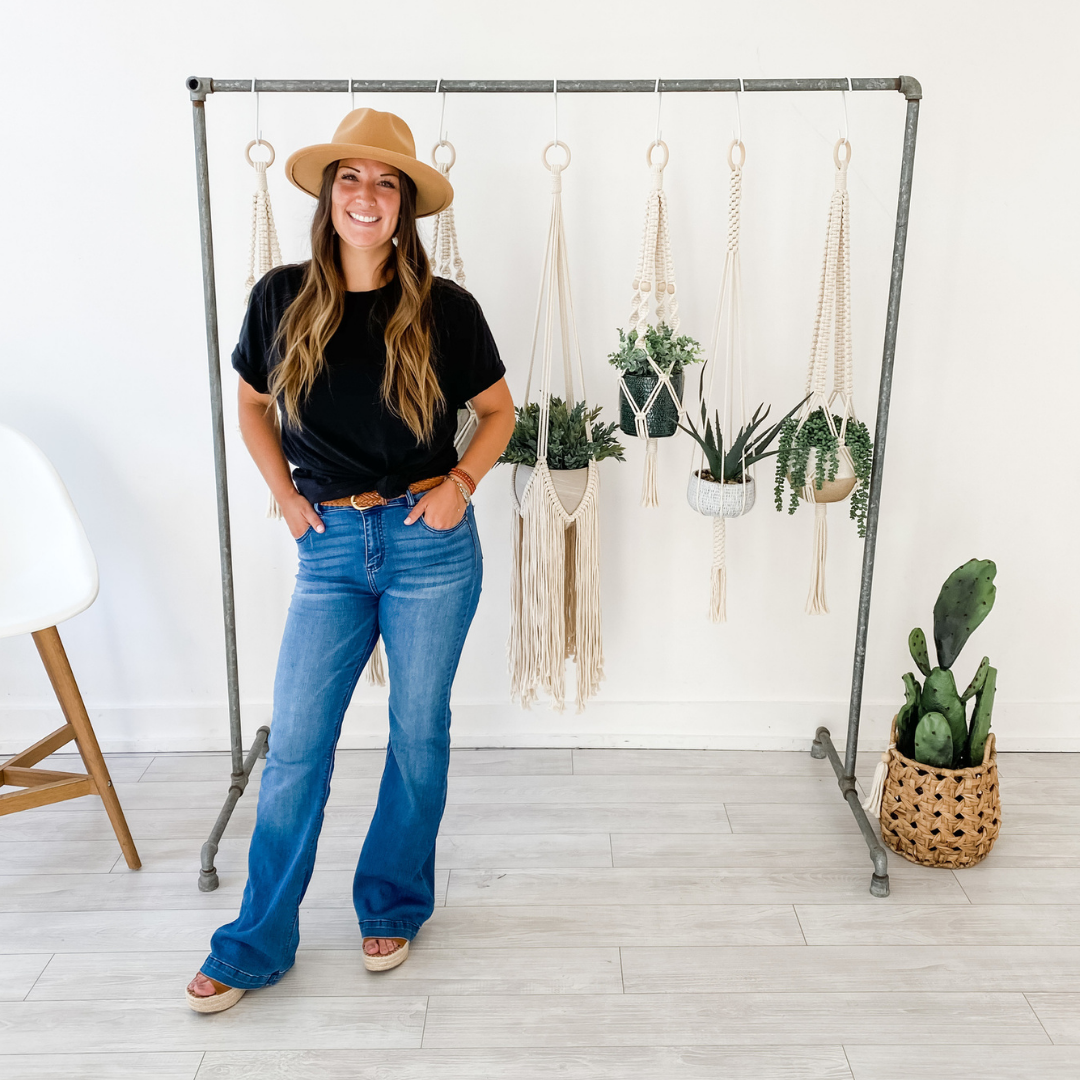 MACRAME WORKSHOP
NATURE INSPIRED
Join Hannah Whitney of La Vie Boheme on Wednesday, at our Albany campsite, or on Thursday at our Independence campsite for a macrame workshop! Hannah will guide all participants through creating their own macrame plant hanger over the course of 2 hours. Register for this course via your online registration for an additional $35. Space is limited to 10 participants each day. All supplies will be provided. NO EXPERIENCE NEEDED.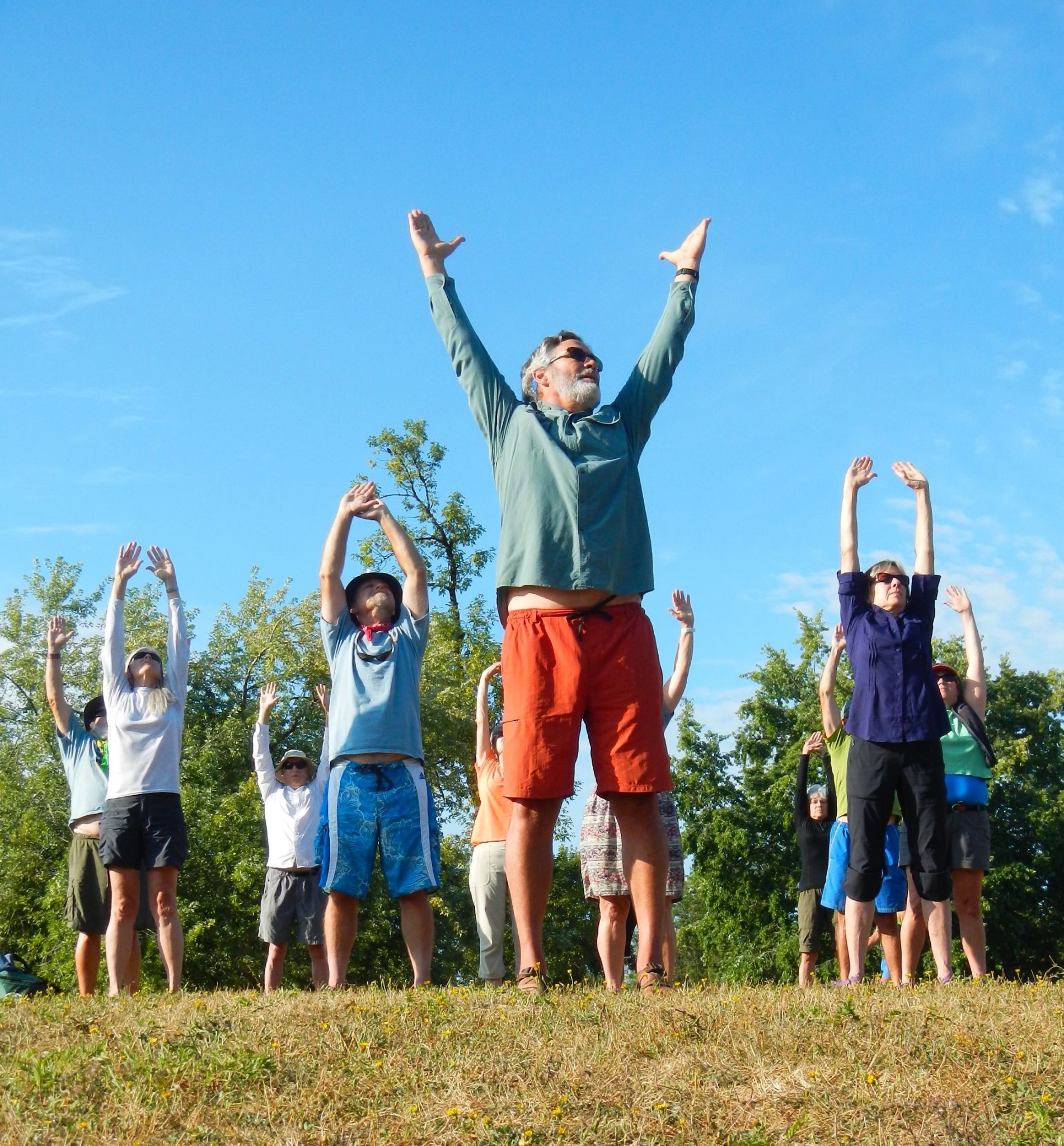 MASSAGE + YOGA
WELLNESS OFF THE WATER
Enjoy yoga throughout your week on the Willamette. Pack a yoga mat or a towel, no experience is necessary.
After a long day on the river, nothing feels better than a massage. We will have multiple Massage Therapists at each campsite who will be available throughout the evening to soothe those aching muscles! There is an additional charge for massage, generally $20 for 15 minutes.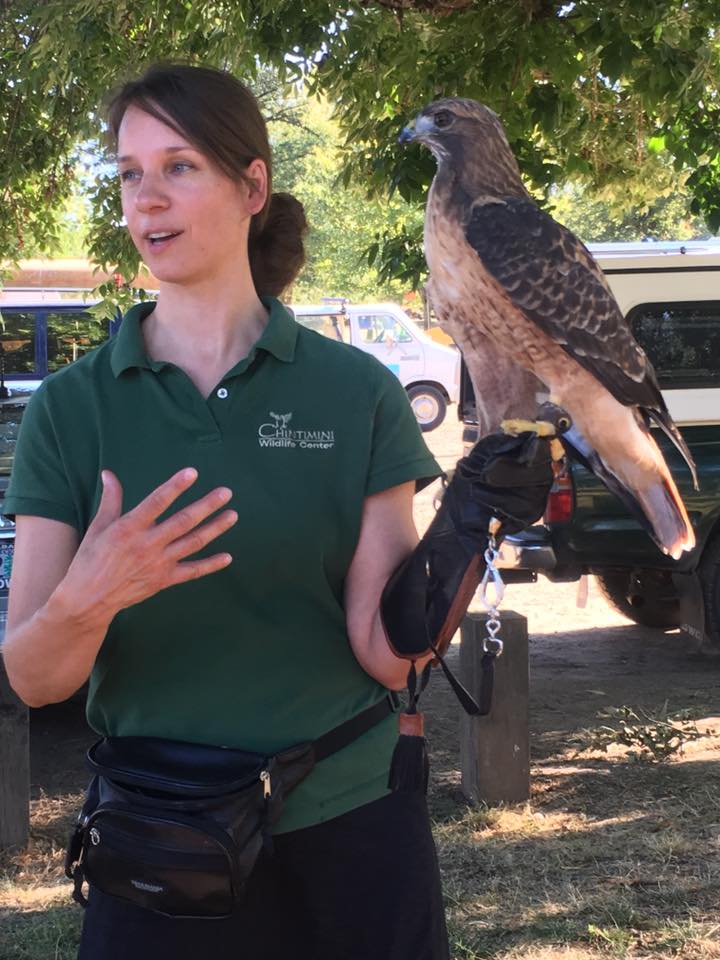 ECO-CLINICS
EDUCATION IN THE ELEMENTS
Not only will you enjoy paddling the river, you will also have daily opportunities to learn about Willamette Riverkeeper's important work advocating for clean water and healthy habitat! We will offer Eco Clinics along the riverside and in camp. We invite experts to share their knowledge with you, including our own Travis Williams, Riverkeeper, Executive Director, and author of the Willamette River Field Guide. Other clinics in 2022 will include Chintimini Wildlife Center presenting LIVE raptors , as well as talks about river geology (get to know your rocks!), Freshwater Mussels and aquatic plants, just to name a few.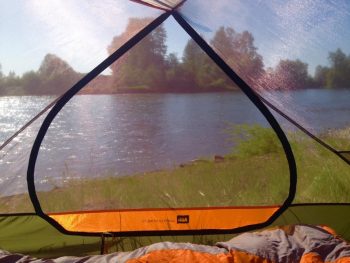 EXCLUSIVE CAMPING AREAS
CAMP IN COMFORT
This year our riverside campsites feature a well-rounded Willamette Valley experience including a grassy, quiet, city park, a scenic privately owned riverbend and an ecologically sustainable family farm (NEW in 2022). Restrooms and hand washing sinks will be provided at every camp, in addition to a shower trailer mid-week. Keep in mind that you will not necessarily have access to electricity to charge  personal electronics for daily use.